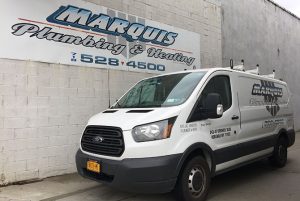 Marquis Plumbing and Heating is locally owned and operated proudly serving the Queens, Long Island, Brooklyn and NYC region. With over 25 year of experience, we have become a premier plumbing and heating company fully licensed and insured. Our residential and commercial clients have come to depend on us for all of their plumbing and drain cleaning needs. Our staff of professionals are master plumbers and take extensive courses to meet the changing guidelines for many new plumbing and heating solutions. Our reputation and trust is the main component in running our business. We use this philosophy with all of our clients
Our work has a 1 year guarantee on plumbing and heating repairs.
We have two physical addresses with 24 hour access for service. Our main office is located on 243-47 Merrick Blvd, Rosedale.
Call Us Today Fast Reliable Service